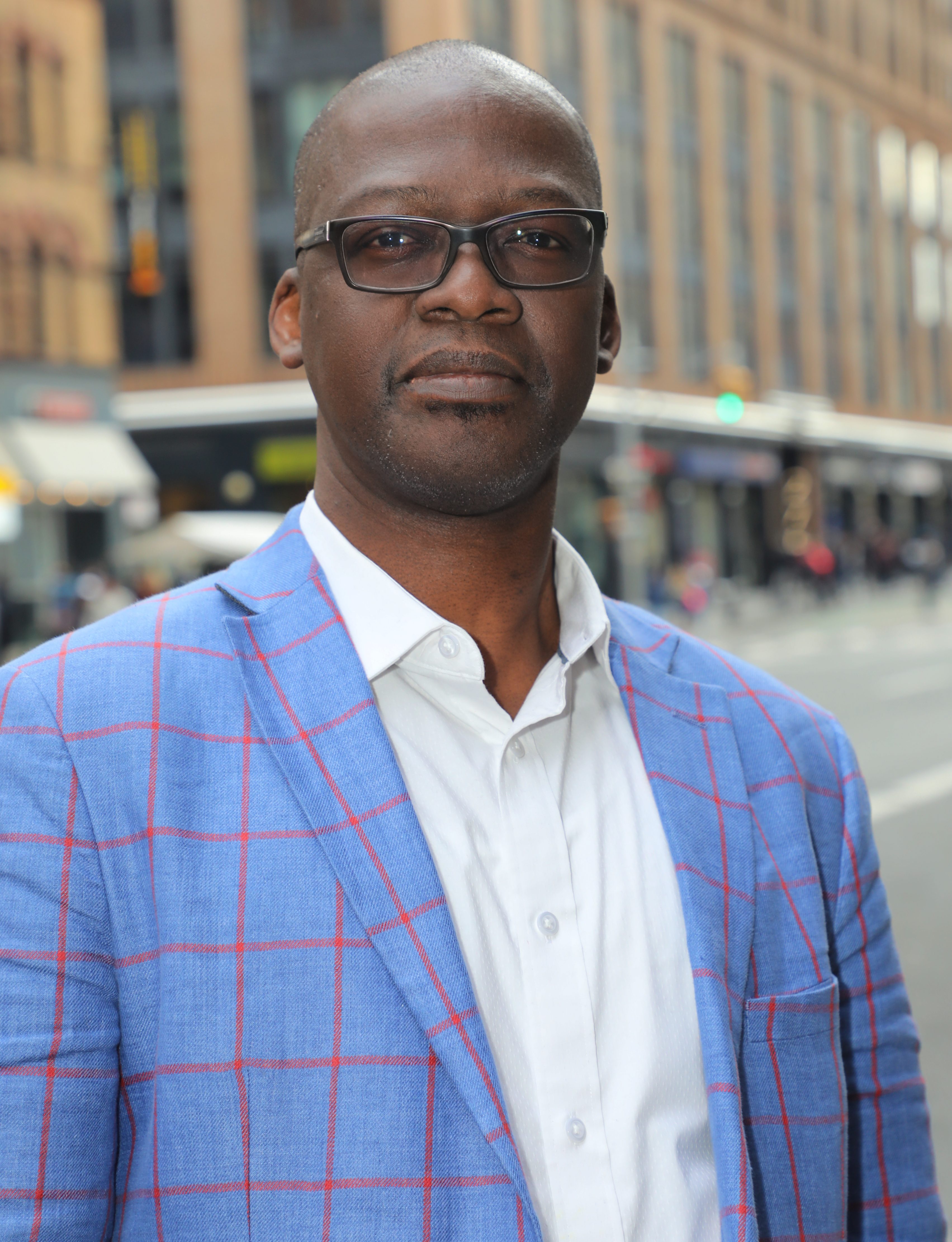 Sekou Siby

Executive Director
Siby leads the national staff to support membership operations, training and education programs, community and public engagement, as well as policy advocacy and organizational development. Under his leadership, ROC United is building worker power, and promoting policies that improve the lives of restaurant workers and their communities. Siby's inspiring story tells a remarkable rise from his native Ivory Coast to New York City, where he survived the 9/11 terrorist attacks. He first worked as a cab driver, a cook at the Windows on the World, and then co-founded ROC United, managing and organizing major campaigns and bringing hundreds of restaurant workers to victory against wage theft and wage inequality. A polyglot — speaking six languages — Siby was featured in major national publications and television networks. In 2018, he was awarded the prestigious National Leading from the Inside Out Yearlong Fellowship by the Rockwood Leadership Institute. He holds an MBA from the University of Phoenix School of Business and is finishing up his doctoral studies in management.
Al Chavez
Director of Organizing
Alvaro has over 20 years of organizing experience. He worked with HERE Local 11 in Los Angeles, organizing hotel and restaurant employees in Southern California. In 2000 Alvaro joined the Service Employees International Union, organizing healthcare workers at Local 399 until taking on the role as the Organizing Director of Texas in 2004. He led the work in Rio Grande Valley area two of the poorest counties in the country. After successfully leading the first county union election for public employees with more than 2,500 county workers in Texas history (Hidalgo county), Alvaro continued organizing thousands of workers throughout San Antonio, Houston, Dallas and Corpus Cristi. He returned back to California in 2009 and led successful organizing campaigns with UHW and Local 721 of SEIU. In 2013, Alvaro took on the role of Organizing Director and created organizing program for SEIU121RN, where his staff led the way in organizing RNs and healthcare professionals throughout southern California until his departure to join ROC-UNITED. 
Alicia Renee Farris
Senior National Deputy Director and HR Director
Alicia has been with ROC since 2012 in various leadership capacities. She has worked in local and state government and in nonprofit administration for more than 25 years, where she has been actively engaged in efforts to promote race, gender and economic justice; quality education, best practices in youth development; peace and nonviolence education and training; and strong community. labor and faith partnerships. Experienced in grantsmanship,  capacity building, and human resources, Alicia has provided technical and operational assistance and executive coaching to more than 250 grassroots organizations throughout Michigan and has overseen ballot and legislative campaigns to eliminate the subminimum wage. For 12 years, Alicia was an adjunct professor at the University of Detroit Mercy and her extensive civic engagement and community involvement includes current posts as chair of the Michigan One Fair Wage Ballot Steering Committee and board chair of  Economic Justice Alliance of Michigan and FoodLab Detroit. Alicia holds a D.Min., an M.A. in education from Central Michigan University and a B.S. in human resource development from University of Detroit. She has been honored to receive many local and national awards, including the A Philip Randolph Institute's Community Builders Award (2019), the Detroit City Council Distinguished Service Award (2013), and the "Ordinary Women Doing Extraordinary Things" Award (2001).
Teófilo Reyes
Director of Programs and Research
Teófilo Reyes joined ROC United in September of 2011, while completing a doctorate in Comparative Human Development from the University of Chicago.  Previously, Teófilo served as co-director at Labor Notes, director of Transnationals Information Exchange in North America, helped found the National Coalition for Dignity and Amnesty, and was a community organizer with the United Farm Workers. Most recently, he was appointed as a lecturer and visiting scholar at the Goldman School of Public Policy, University of California, Berkeley. At the University of Chicago he was awarded a National Science Foundation Graduate Fellowship and was appointed as a Fellow at the Institute for Mind and Biology. He earned a dual undergraduate degree in Economics and Russian from the University of Michigan. Teófilo's first job was at McDonald's.
Eva Putzova
Communications and Technology Director
With a master's from the University of Economics in Bratislava, Slovakia, Eva joined ROC United in May 2018, after spending 14 years in higher education as a Director of Strategic Planning and Executive Director of Marketing and Strategic Communications. In addition to her communications and planning background, she brought to the organization a wealth of experience as a policymaker and campaign strategist. She served four years as a councilmember on the Flagstaff City Council and led a local citizenship initiative, raising the subminimum tipped wage to the full minimum wage. Thanks to Eva's political acumen and ability to defend the initiative from Koch Industry efforts to overturn it, Flagstaff is, at this point, the only jurisdiction in 30 years where the one fair wage policy has not been overturned and is on track to be fully implemented by 2026. Flagstaff workers will see an additional $140 million in their pockets every year once the wage increases are fully phased in.