From our very beginnings, improving the nation's service industries has been the bedrock of ROC United's enduring commitment. And fighting for restaurant workers' rights, including improved wages and working conditions, has been at the center of everything we do.    
In 2001, amid the grief following 9/11 terrorist attacks, we started as a small Immigrant Service Center in New York City to support displaced employees who worked at Windows on the World — the famous restaurant that sat atop the WTC's North Tower.
This tragic moment shined a light on restaurant and food service workers who face ongoing discrimination and harassment. We knew we needed to do more to help them. For that reason, in 2002, the Restaurant Opportunities Centers (ROC) United was born. 
To date, ROC United is proud to have activated more than 500,000 low-wage restaurant workers, nearly 1,000 employer partners, and tens of thousands of consumer allies across 11 staffed chapter offices.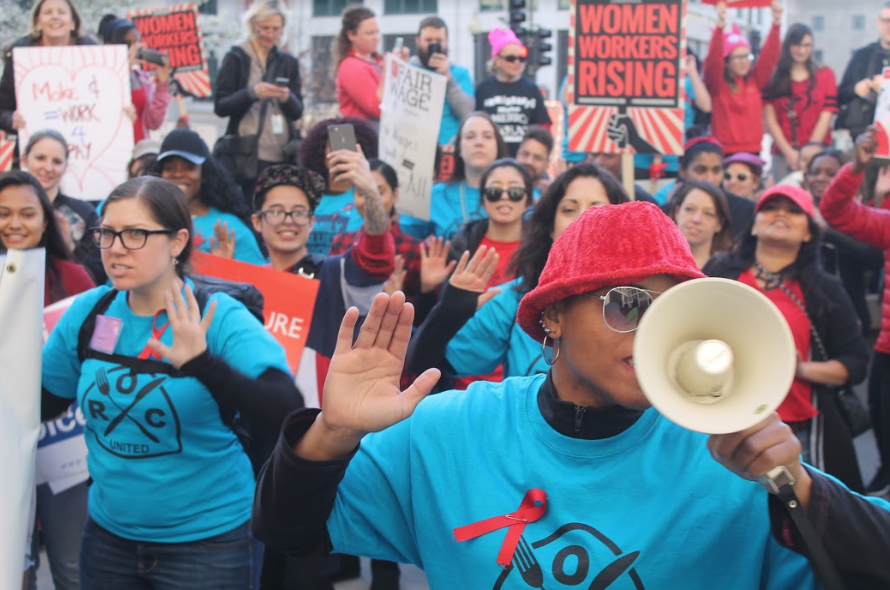 Over the last 20 years, ROC has celebrated many victories, including:
Helped pass minimum wage increases and eliminate subminimum wages in more than 10 states and 20 cities.
Played an instrumental role in winning policy advances on paid sick days, wage theft, and eliminating the tipped minimum wage in more than 15 states and several cities nationwide.
Distributed more than $1 million to over 5,000 restaurant workers who lost their jobs because of the COVID-19 pandemic 
Won dozens of workplace justice campaigns against national food chains, including more than $230,000 settlement in unpaid back wages with the Bartmann Group in Minneapolis.
Secured a victory in ensuring tips belong to the employees who earned them.
Partnered with about 1,500 responsible employers to promote the "high road" to profitability
Trained more than 10,000 low-wage workers to advance to higher-paying restaurant jobs through our CHOW Institute workforce development & training program.
As we look forward to celebrate our 20th anniversary in 2022, amid an unprecedented public health crisis, and look ahead into the future, advancing ROC United's mission has never been more critical for the restaurant industry and the people who work in it.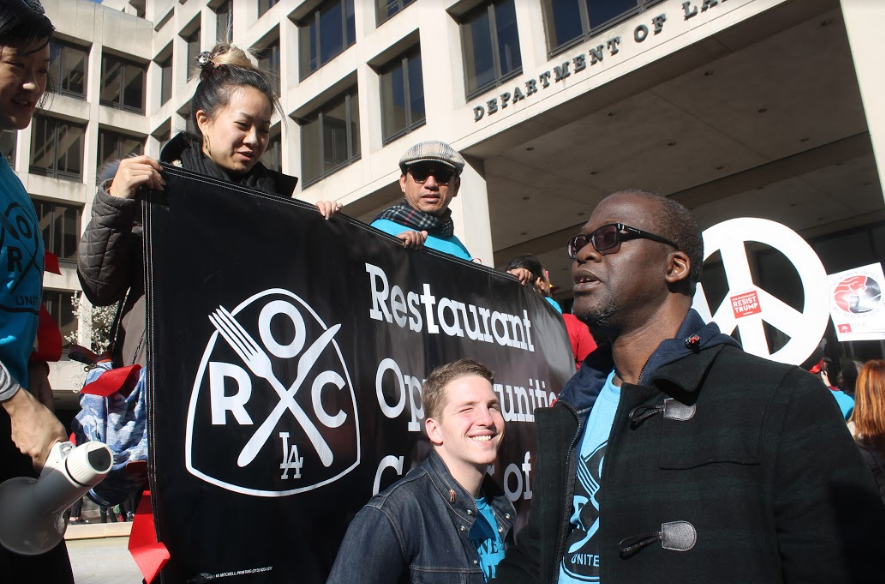 People are at the heart of everything we do. We will continue to deepen our relationship with our members, donors, and allies and grow the ROC United family. 
We will stand side-by-side with restaurant and food service workers every step of the way, fighting with them for racial and gender equality, regaining economic footing for them and their families and institutionalizing reforms across the country.