Founded in 2008, the Michigan chapter is a large and active chapter of ROC United. We consist of thousands of restaurant workers, High Road employers and engaged consumers statewide, who are united together to improve working conditions and raise wages in the restaurant industry.
The Michigan chapter, as it reflects the mission and vision of ROC United, aims to advance the interests of restaurant workers by engaging them as leaders in our organizing efforts, connecting them with other restaurant workers, High Road restaurateurs, policy-makers, consumers, voters, and institutions, and expanding and deepening their skills and voices in the industry.
Allen came to ROC from Goodwill Industries, where he specialized in workforce development. In 2017 he joined ROC-MI to coordinate Restore Detroit, a skills training program for returning citizens and survivors of domestic violence. He managed the daily operations of the training classes and maintained compliance with major stakeholders. In 2019 Allen's focus shifted to coordinating ROC-MI's CHOW (Colors Hospitality Opportunity for Workers) Institute, which provides free 8-week industry specific classes, building the ladder of success for restaurant workers. Allen's dedication to justice for restaurant workers comes from his lived experience of witnessing his mother's struggle with wage and tip theft as a hospitality worker.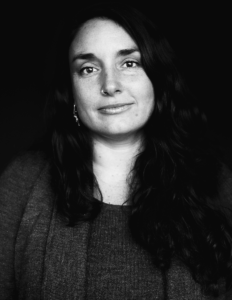 Born in Detroit and raised in Michigan, Sarah has been a movement organizer for over 20 years. She got her start in the streets of Seattle during the WTO protests in 1999, helping to get hundreds of protesters' charges dropped and co-founding the Midnight Special Law Collective. She served as Program Director for MSLC for 10 years, where she co-created and co-led national workshops for thousands of activists and organizers across the spectrum of struggle for social change. Sarah returned to Detroit in 2010, where she continues to do community organizing in her neighborhood as well as working on issues nationally. Currently she sits on multiple Boards of Directors and is the Legal Worker National Vice President of the National Lawyers Guild. She splits her time at ROC between organizing and the CHOW Institute, and was ROC's Practicum Manager for the 2019 EJAM Fellowship. Sarah's first job was at Little Caesars when she was 15.