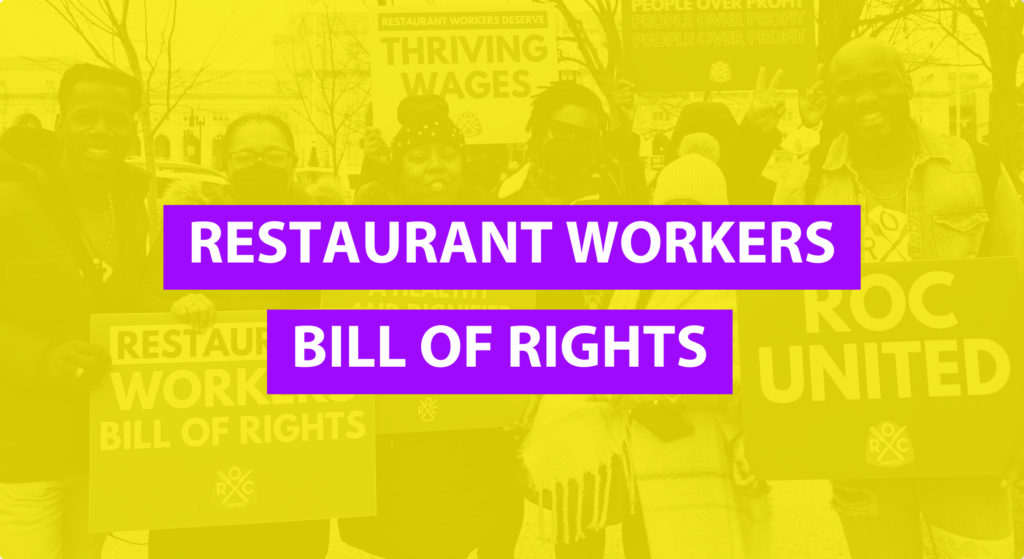 Join the Celebration: RSVP to Support the Introduction of the Restaurant Workers' Bill of Rights
Welcome to the first celebration of a landmark in the restaurant industry – the introduction of the Restaurant Workers' Bill of Rights into US Congress. Organized by ROC United, this event, featuring Congresswoman Rep. Rashida Tlaib, ushers in a new era for restaurant workers nationwide. Stand alongside workers from across the country, allied organizations, and the national press as we support a transformative project that champions the rights to rest and heal, live a thriving life, work in safe and dignified environments, access healthcare, maintain bodily autonomy, and participate actively in governance. This Resolution is a firm assertion of economic security, consistent work schedules, and freedom from discrimination and harassment for all restaurant professionals. 
Sign up today to join this historic event and amplify the collective voice of millions calling for change. Together, we can shape a future for the restaurant industry that truly respects and values its workforce.
*By submitting your cell phone number you are agreeing to receive periodic text messages from this organization. Message and data rates may apply. Text HELP for more information. Text STOP to stop receiving messages.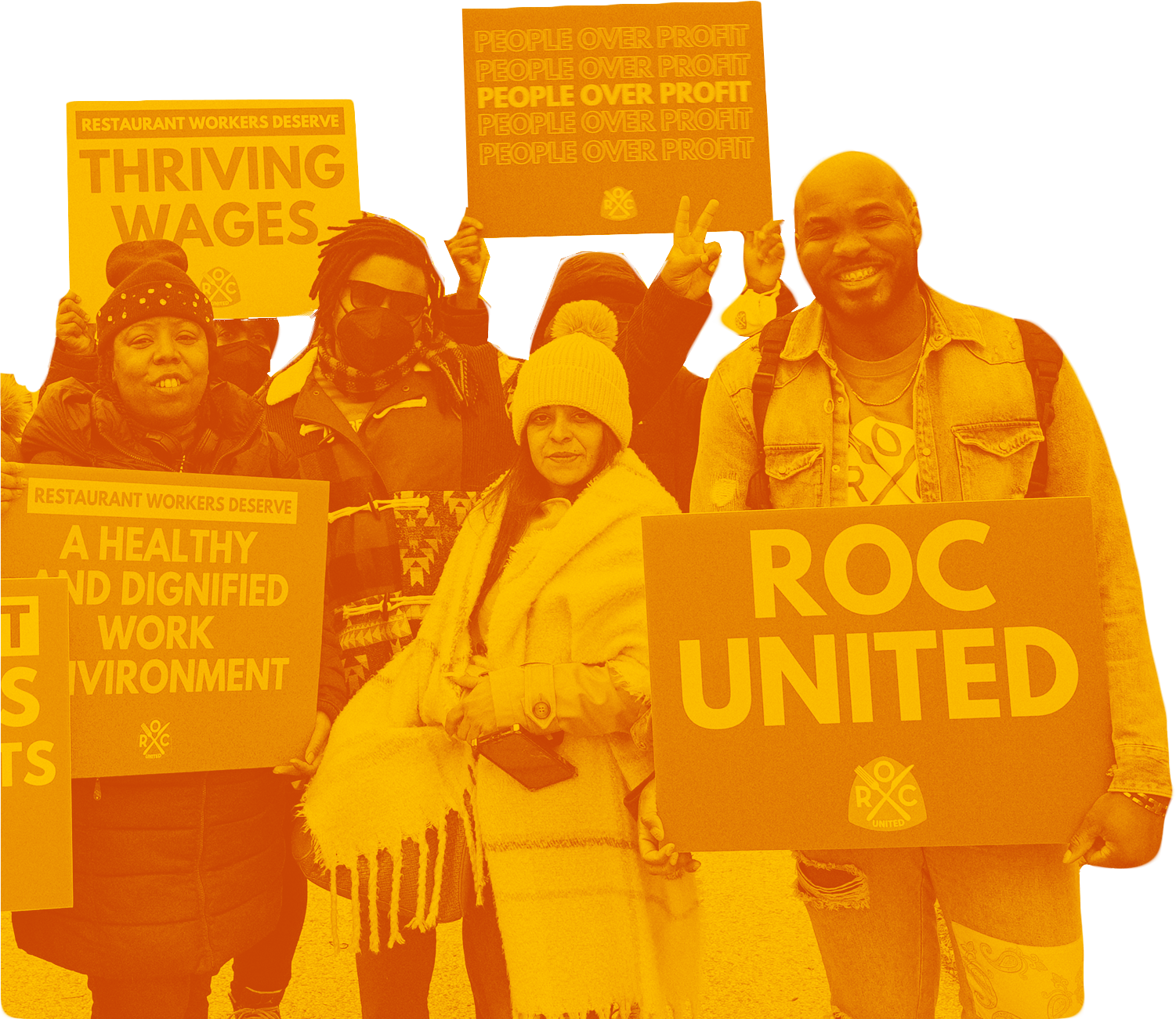 The Restaurant Workers Bill of Rights calls for:
Thriving Wages and a Thriving Life
Healing and Rest
Safe and Dignified Work Environment
Universal Healthcare and Bodily Autonomy
Participation in Governance
Restaurant worker in Tennessee
Paige is a 26 year old bartender in Nashville, Tennessee with almost a decade of work experience in the restaurant industry. She's done everything, from being a server to a bartender, and has seen the ups and downs of working in restaurants firsthand.
Former restaurant worker in Michigan
Asher has seen firsthand the unethical behavior in the restaurant industry, including harassment and workplace violations. He believes that every worker deserves the resources they need to live a full and healthy life.
Restaurant worker in Mississippi
Lillian believes in a restaurant industry that is equal — one where workers have access to health insurance, paid time off, and a safe work environment.
Looking for another way to support?

Please donate and become a monthly sustainer!