National
Storytelling
Council
ROC United is launching a first-ever national storytelling council, made up of 3-5 core volunteers who have a passion for helping restaurant workers share their stories.

This council will help identify potential storytellers by conducting outreach, interviewing workers and recording their stories, and editing the videos for posting on social media and for other advocacy uses.
Why is storytelling important?
Storytelling is one of our most impact forms of advocacy. Stories have the power to persuade and move people to action. According to recent research, stories are up to 22 times more memorable than facts alone.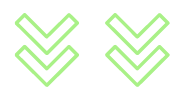 How can you get involved?
We are looking for volunteers who are interested in committing to 3-5 hours a month on either outreach, interviewing, or editing.
We will provide training, so you don't need to be an expert to participate.
Want to learn more? Get more in-depth information on the council below.
Interest in getting involved? Fill out the form below and we'll arrange a time to chat more in-depth about this program!