Grapes may just grow from the vine, but it takes a lot of thought and labor to make wine. After years of poor pay and working conditions, Filipino American grape workers, went on strike against  grape growers in Delano, California in 1965.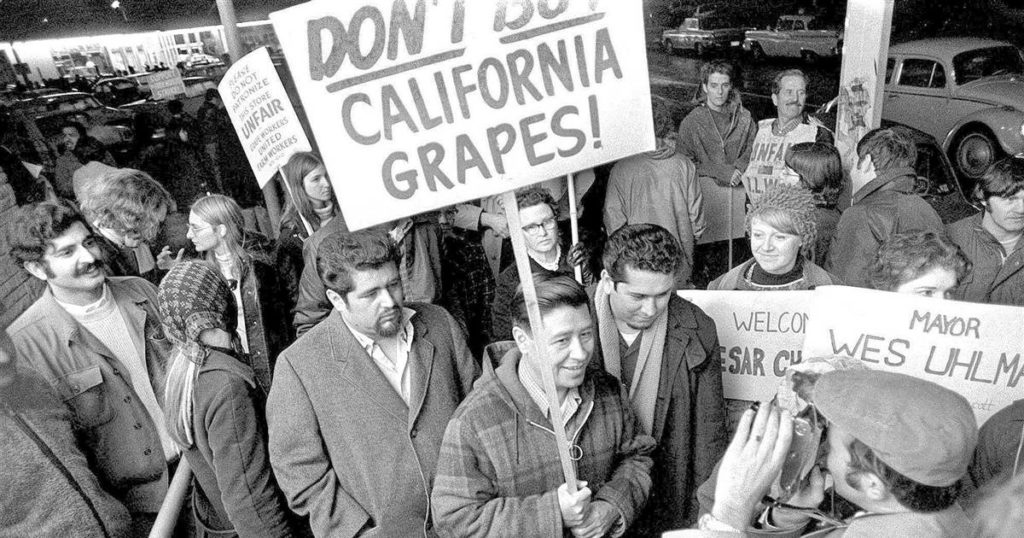 The Filipinos workers were joined by Cesar Chavez and the Mexican National Farmworkers Association. Historically, growers relied on the division of workers to stifle any strike or union activity; however, Chavez believed that solidarity could lead to a successful walkout. Later these two groups would become the United Farm Workers labor union.
The strike led to a nation-wide boycott, connecting middle-class families in big cities with poor farm worker families in the California vineyards. Millions stopped buying  grapes in solidarity.
As a result of the strike and boycott, the grape growers signed their first union contracts, granting workers better pay, benefits, and protections.
You can learn more about the Delano Grape Strike here.