This Labor Day 2022, ROC United plans to introduce the first Restaurant Workers Bill of Rights, a comprehensive policy framework to elevate job quality and justice in the restaurant industry. Accompanied by model legislation that we will champion at local, state, and national level, the Bill of Rights will systematically address challenges, injustices, and discrimination that restaurant workers, especially BIPOC and women, face every day. We are engaging in a robust, 50-state, six-month long outreach to our members, other restaurant workers, organizations active in workers' rights and labor movement, and people who have an interest in working towards an equitable, just, healthy, and prosperous society.
SIGN UP TO GET MORE INVOLVED!
Restaurant Opportunities Centers United is the largest and the oldest restaurant workers-led organization in the country. Our mission is to improve restaurant workers' lives by building worker power and uniting workers of various backgrounds around shared goals and values.

Since 2001, ROC United has been delivering workplace justice to thousands of workers around the country; advocating across many policy issues, including wage standards, paid leave, overtime, workplace harassment and others; and providing education and training to assist restaurant workers in upward career mobility.

The COVID-19 pandemic exacerbated structural issues that restaurant workers have been facing all along. According to our study that included responses from 1,000+ restaurant workers, 85 percent of them experienced wage loss, 91 percent received no compensation for working in hazardous conditions, 34 percent had no access to personal protective equipment and 1 in 10 workers was forced to go to work while COVID-positive due to lack of sick leave or economic or employers' pressures.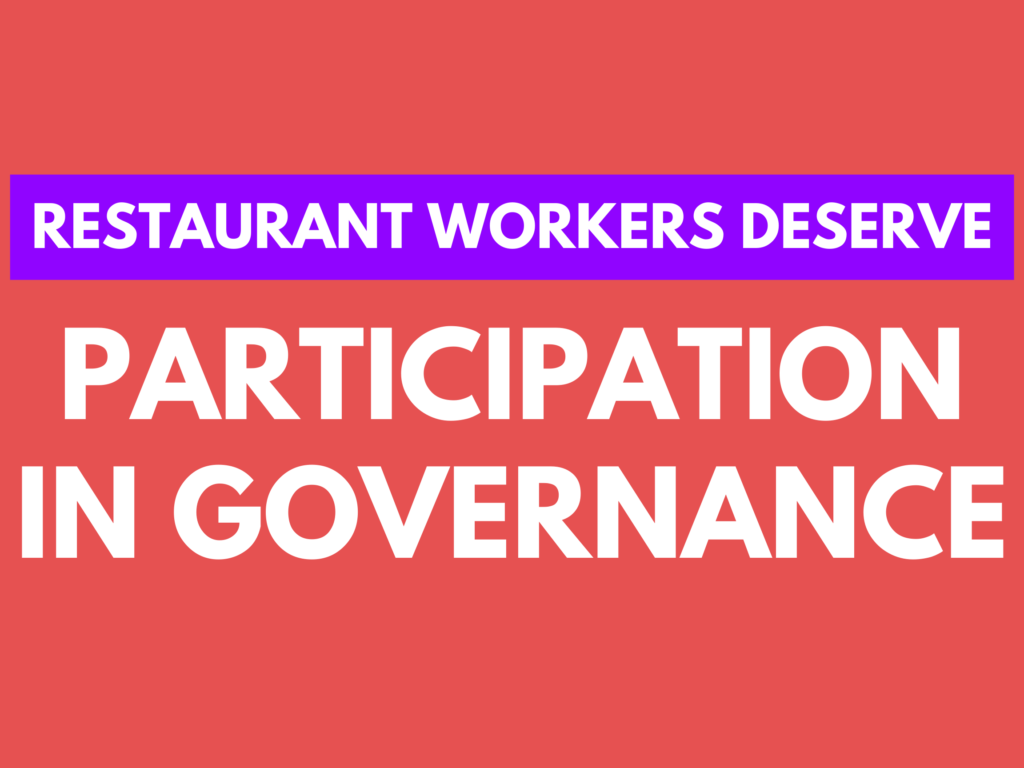 Rep. Rashida Tlaib (MI-13)
Rep. Marie Newman (IL-03)
State of Restaurant Workers
The State of the Restaurant Workers (SORW) is a comprehensive analysis of the restaurant workforce nationwide, tracking demographic information, poverty, public assistance, and unemployment.

As the lives and work of millions of restaurant workers transformed amid the COVID-19 pandemic, with their safety in the workplace taking center stage, the Restaurant Opportunities Centers (ROC) United surveyed the status of over 1,000 restaurant workers across the country. The survey focused on restaurant workers' access to hazard pay and health benefits.

We asked restaurant workers about their employment status, whether they received government aid, and tracked how their jobs changed in the midst of the crisis, looking at the financial impacts of the pandemic on the state of restaurant workers across the U.S.
Blaze Pizza Workers Win Back Over $28K in Stolen Wages!​
President and CEO of ROC United, Dr. Sekou Siby, celebrates with Blaze Pizza workers after they win back almost $30,000 in stolen wages. He also highlights the need for a Restaurant Workers Bill of Rights, which would ensure all restaurant workers a life with dignity and respect.