Our leadership. Our commitment.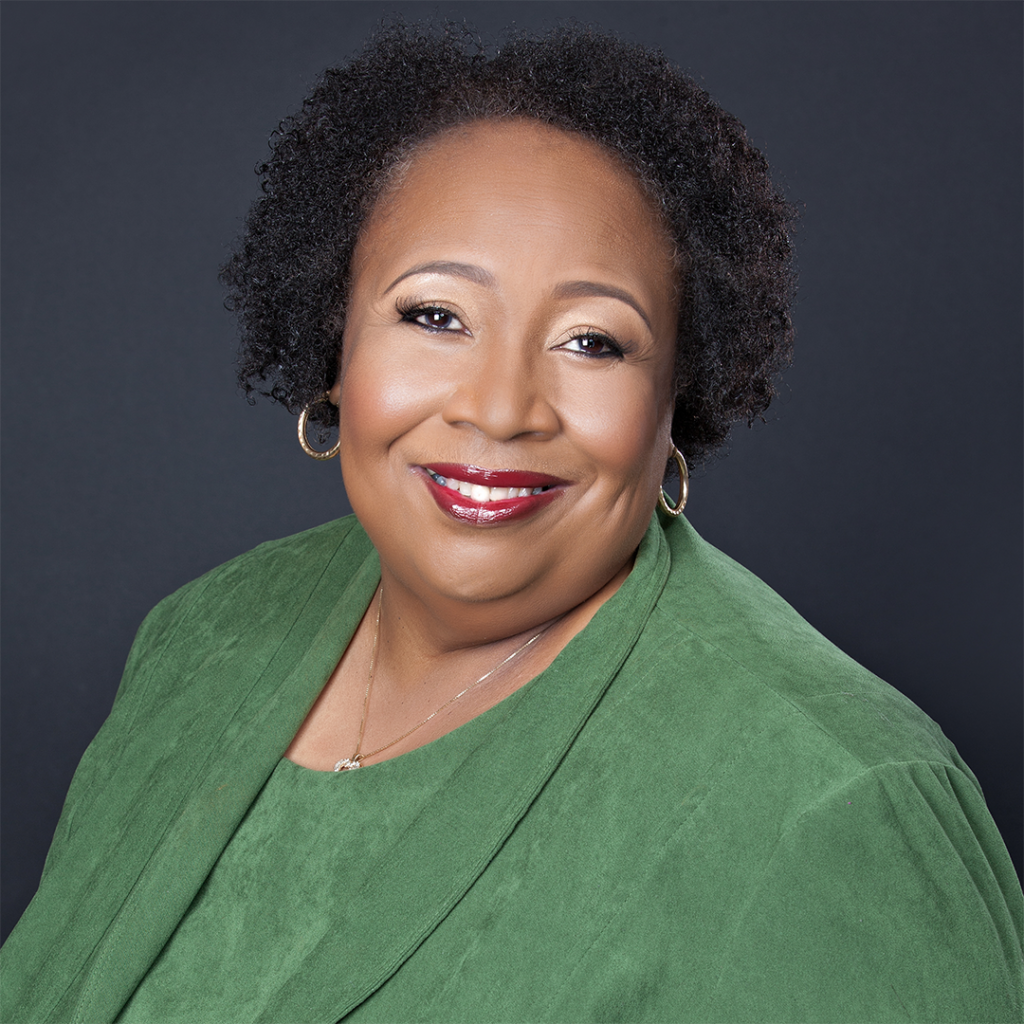 Alicia has been with ROC since 2012 in various leadership capacities. She has worked in local and state government and in nonprofit administration for more than 25 years. She also has provided technical and operational assistance and executive coaching to more than 250 grassroots organizations throughout Michigan.
In her current position as the national Chief Operations Officer at ROC United and previously as State Director of ROC-MI (2013), Dr. Farris provides leadership to a movement for social and economic justice for restaurant workers.
For 12 years, she was an adjunct professor at the University of Detroit Mercy, where she taught courses on ethics in human services, conflict management, school violence and social justice.
Alicia's extensive community involvement includes current posts as board chair of Economic Justice Alliance of Michigan and Steering Committee Chair for the Michigan One Fair Wage Ballot Committee.
She has been honored to receive many local and national awards, including the 2020 Women's Informal Network's "Most Influential African American Women in Metropolitan Detroit " Award".; A. Phillip Randolph Institute's Community Builders Award (2019), the Detroit City Council Distinguished Service Award (2013), a U.S. House of Representatives Proclamation (2010), the 100 Black Men of Greater Detroit "Ordinary Women Doing Extraordinary Things" Award (2001), the National Congress of Black Political Women's Shirley Chisholm Award (1997), numerous Spirit of Detroit Awards (1987-2010) and letters and commendations from the Points of Light Foundation, former Detroit Mayors Coleman A. Young and Dennis W. Archer, former Michigan Governor John Engler and the late Coretta Scott King.
Alicia holds a D.Min., an M.A. in education and a B.S. in human resource development. She completed the Goldman Sachs 10K Small Business Program, Detroit Equity Action Lab Fellowship, Kingian Nonviolent Conflict Reconciliation certifications, The Midwest Academy Organizer's Training Program, Ballot Initiatives Strategy Center's Economy Cohort and the Midwest Labor Leadership Initiative, among other training.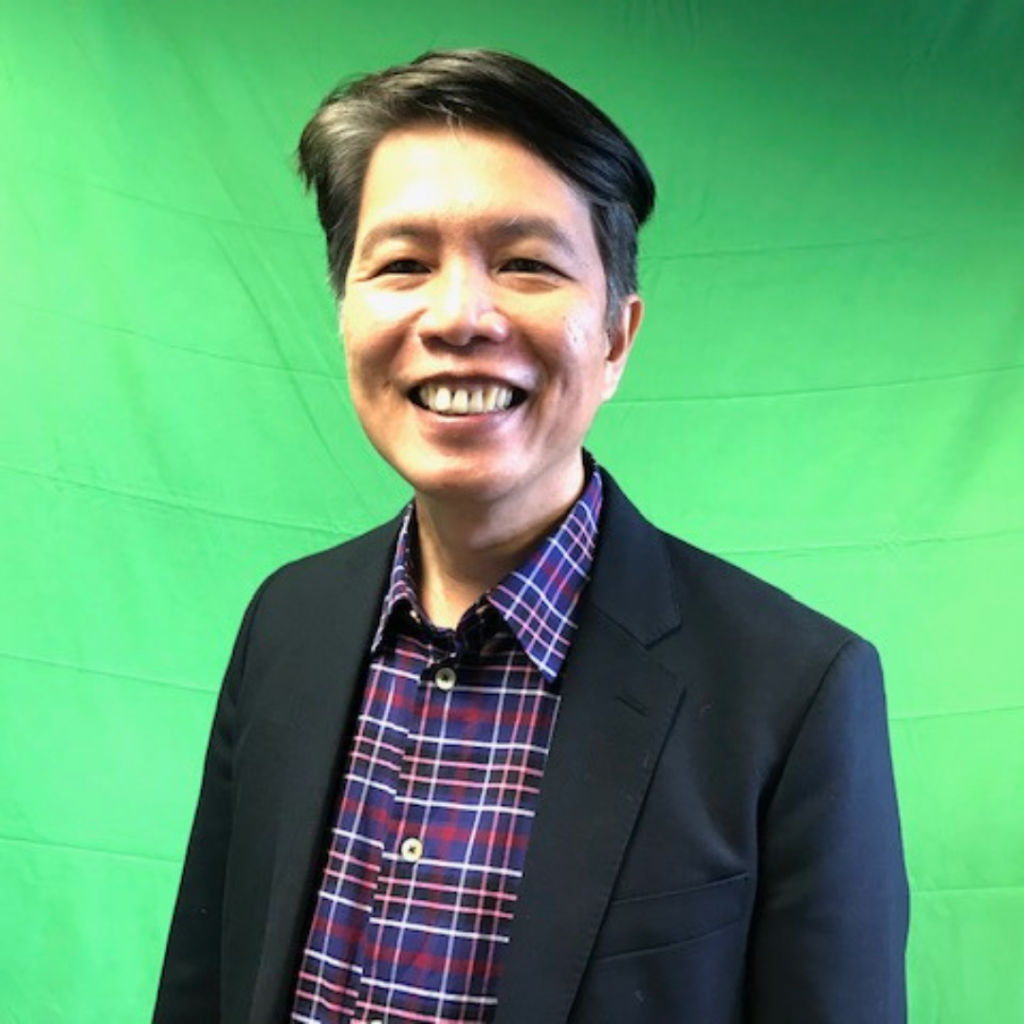 Director of Communications
Anthony joined ROC United in December 2018. The youngest son of a seamstress from the Philippines, he has focused on the dignity of work and the rights of workers to address economic reforms, job protections, and restructure national immigration policy.
Anthony attended Harvard University (Liberal Arts, advanced narrative nonfiction) in 2005, and Columbia University, where he was awarded a Charles H. Revson Fellowship, and received his master's degree in public administration (MPA, social and urban policy) and journalism, in 2009.
Prior to ROC, Anthony was a journalist for 15 years, focusing on labor, government and politics, immigration, and race relations. He was a correspondent for The Associated Press, The Jersey Journal and New America Media, and a recipient of various journalism fellowships, including the New York Times Foreign Press Fellowship, American/German Radio Television Digital News Association (RTDNA) Fellowship and USC National Health Journalism Fellowship.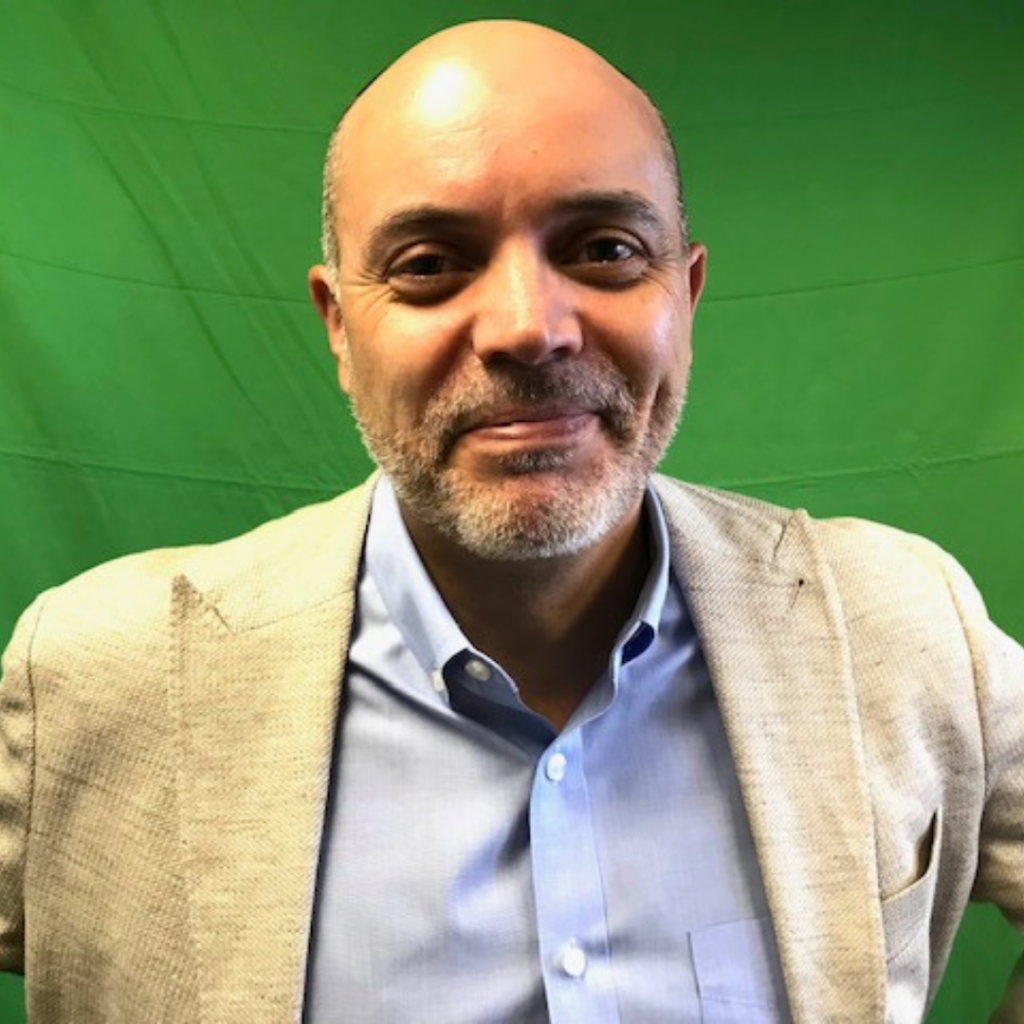 Teófilo joined ROC United in September of 2011, while completing a doctorate in Comparative Human Development from the University of Chicago. Previously, Teófilo served as co-director at Labor Notes, director of Transnationals Information Exchange in North America, helped found the National Coalition for Dignity and Amnesty, and was a community organizer with the United Farm Workers.
Most recently, he was appointed as a lecturer and visiting scholar at the Goldman School of Public Policy, University of California, Berkeley. At the University of Chicago, he was awarded a National Science Foundation Graduate Fellowship and was appointed as a Fellow at the Institute for Mind and Biology.
He earned a dual undergraduate degree in Economics and Russian from the University of Michigan. Teófilo's first job was at McDonald's.
Organizing & Support Staff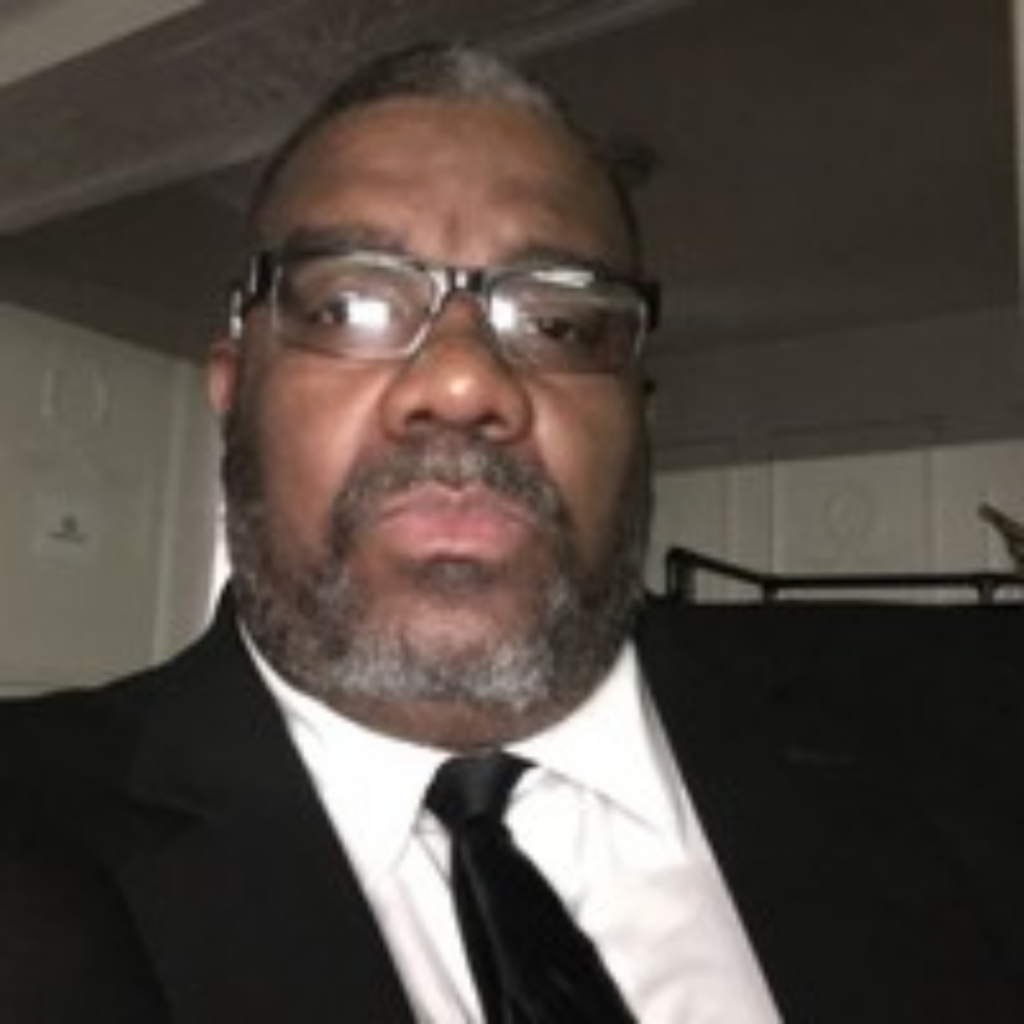 CHOW Lead Organizer/Case Manager
Allen came to ROC from Goodwill Industries, where he specialized in workforce development. In 2017 he joined ROC-MI to coordinate Restore Detroit, a skills training program for returning citizens and survivors of domestic violence. He managed the daily operations of the training classes and maintained compliance with major stakeholders. In 2019 Allen's focus shifted to coordinating ROC-MI's CHOW (Colors Hospitality Opportunity for Workers) Institute, which provides free 8-week industry specific classes, building the ladder of success for restaurant workers. Allen's dedication to justice for restaurant workers comes from his lived experience of witnessing his mother's struggle with wage and tip theft as a hospitality worker.
Lead Organizer – ROC Mississippi
Prior to working for ROC, Allytra was the Program Director for the East Biloxi Community Collaborative (EBCC), a program designed to create a healthy, vibrant, and sustainable East Biloxi for families by improving outcomes in education, health and economic security. She previously worked as a Community Organizer and Special Education Advocate for the Mississippi Center for Justice where she managed faith-based, community leaders and parents in a multi-year campaign to reopen the historic Nichols Elementary School.
Organizer – ROC Pittsburgh
Bobbi Linskens is and has been an organizer with Restaurant Opportunities Center of PA since
leaving her job as a server at Eat N Park in 2017. Bobbi has over 6 years experience serving at
different restaurants including national chains such as Pizza Hut, as well as privately owned
restaurants.
Bobbi is a member of the steering committee for the Pittsburgh Food Policy Council, and is a
member of the worker's organizing table, which is a coalition of worker centered organizations
who led the fight for paid sick leave in the city of Pittsburgh and who is currently leading the
fight for paid sick leave for workers in all of Allegheny County. Bobbi is also currently working
on the Behind the Kitchen Door research study, which is the first ever comprehensive research
study on Pittsburgh's restaurant industry, looking at things such as access to benefits, safety,
and overall job satisfaction
Bobbi is a graduate of the University of Pittsburgh, and prior to working in the restaurant
industry, Bobbi worked for UPMC/WPIC as a counselor to adolescents with mental health issues
and until recently she worked with children with autism, in their homes. In addition to working
with ROC full time, Bobbi is also a wife and full-time mom to a beautiful daughter.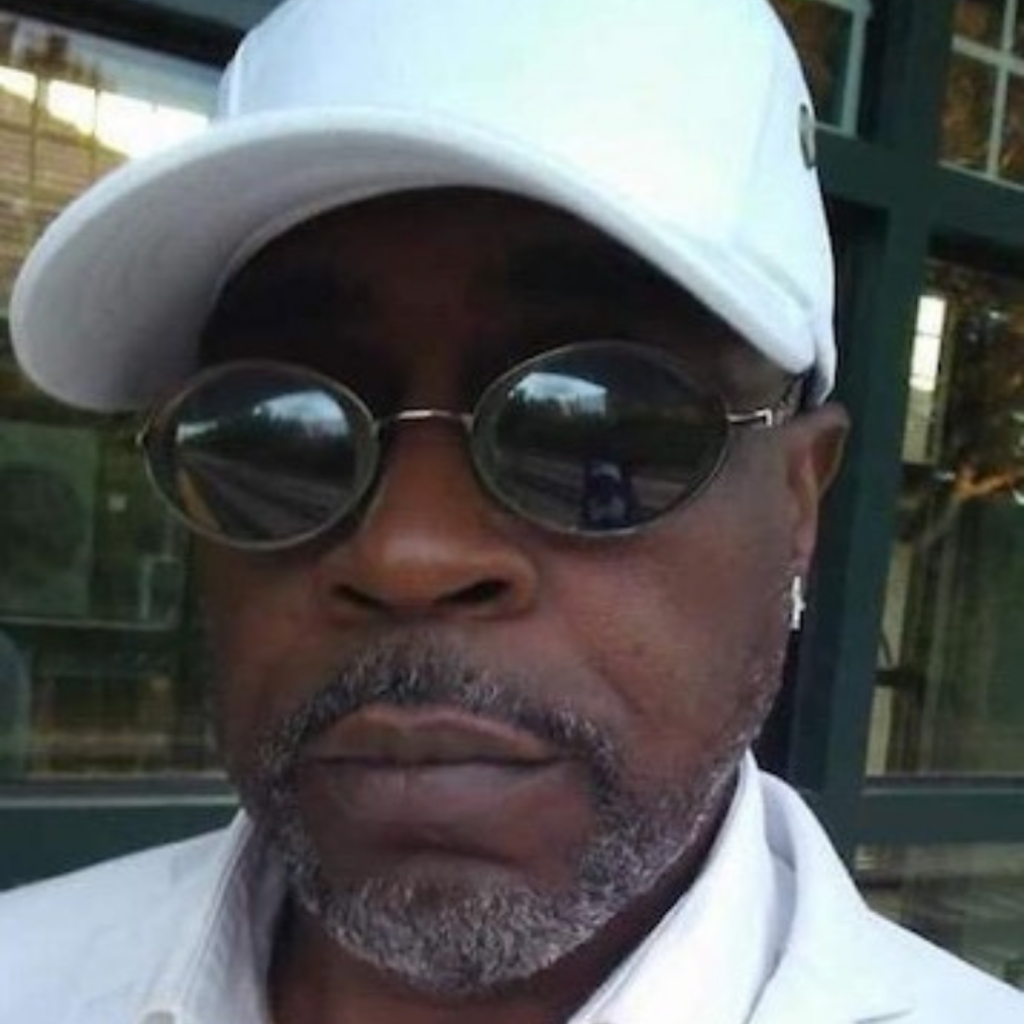 Brandon Arnold began his community organizing career with Chicago Area Project. His professional career has taken a full circle. However, now he can add the experience of teacher, counselor and police officer. Brandon is also delighted to bring that experience to NOLA, a city he has always loved. With ROC-United, he has pledged to give total devotion and hard work to the local community of restaurant workers (the backbone Of NOLA). He is proud to serve New Orleans.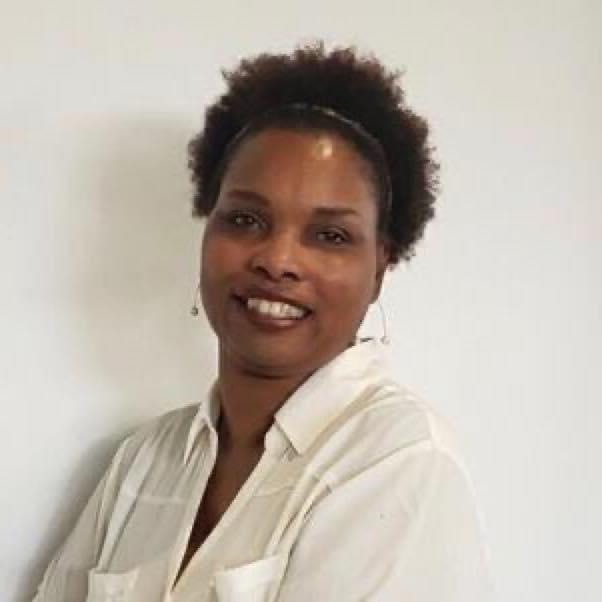 Organizer – ROC Action Michigan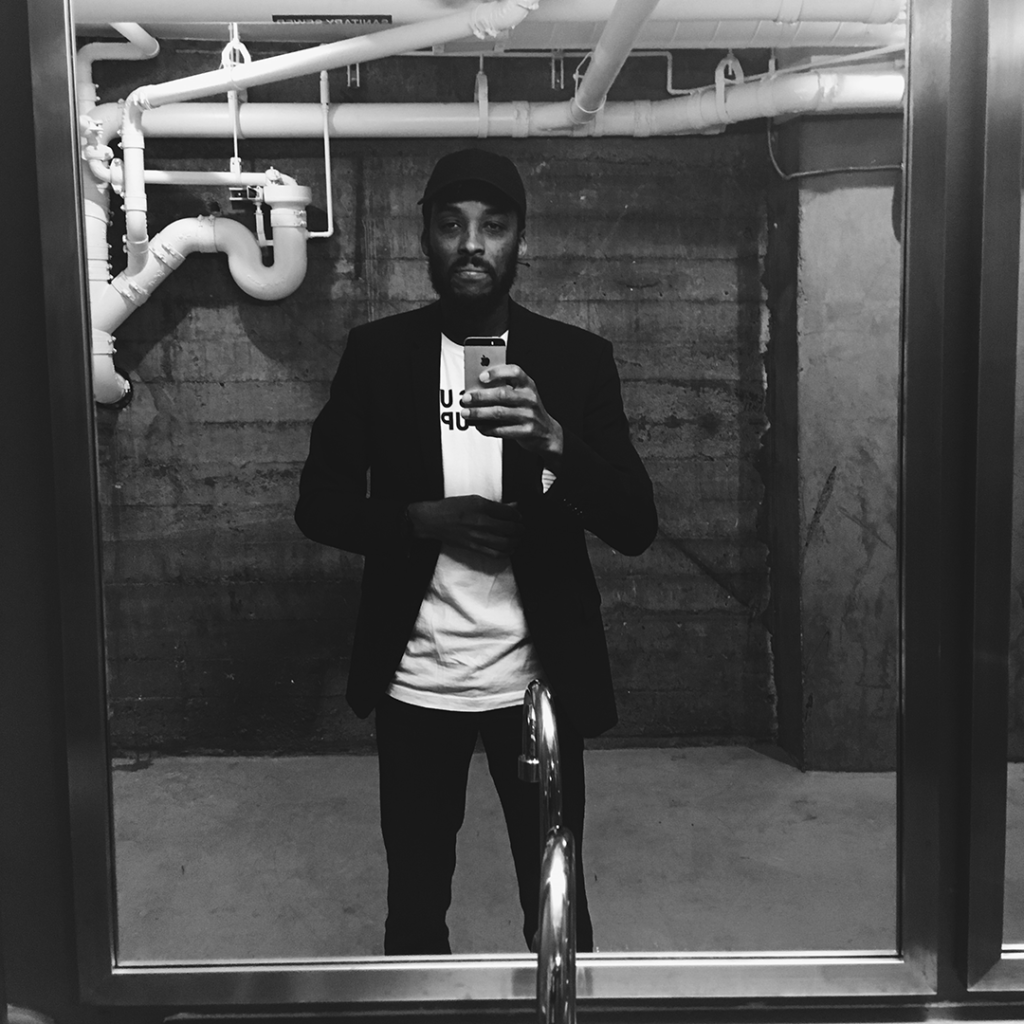 Organizer – ROC Philadelphia
Calvin Okunoye is the High Road Coordinator of the Restaurant Opportunities Center of Philadelphia. A graduate of Le Cordon Bleu North America where he studied French cuisine and gained an AS in the Culinary Arts. Calvin worked as a professional chef and musician 10+ years, working with many established chefs across French and northern Italian cuisines. In early 2012, he joined ROC-United, a non-profit organization that is dedicated to improving the industry and career opportunities for restaurant workers through research, training and advocacy. Calvin was a part of the coalition passing an earned sick leave bill for more than 120k hospitality workers and creating stronger wage theft protections for all of Philadelphia's workforce. In 2013, through a collaboration of restaurant owners, workers, government agencies, city officials, Calvin and ROC's High Road staff launched R.A.I.S.E. (Restaurants Advancing Industry Standards in Employment), an alternative restaurant association whose mission is to support small- and medium- size businesses to succeed on the High Road towards profitability. Calvin also serves as Co-Chair of Philadelphia Food Advisory Policy Council and Local Officer for The Newsguild of Greater Philadelphia.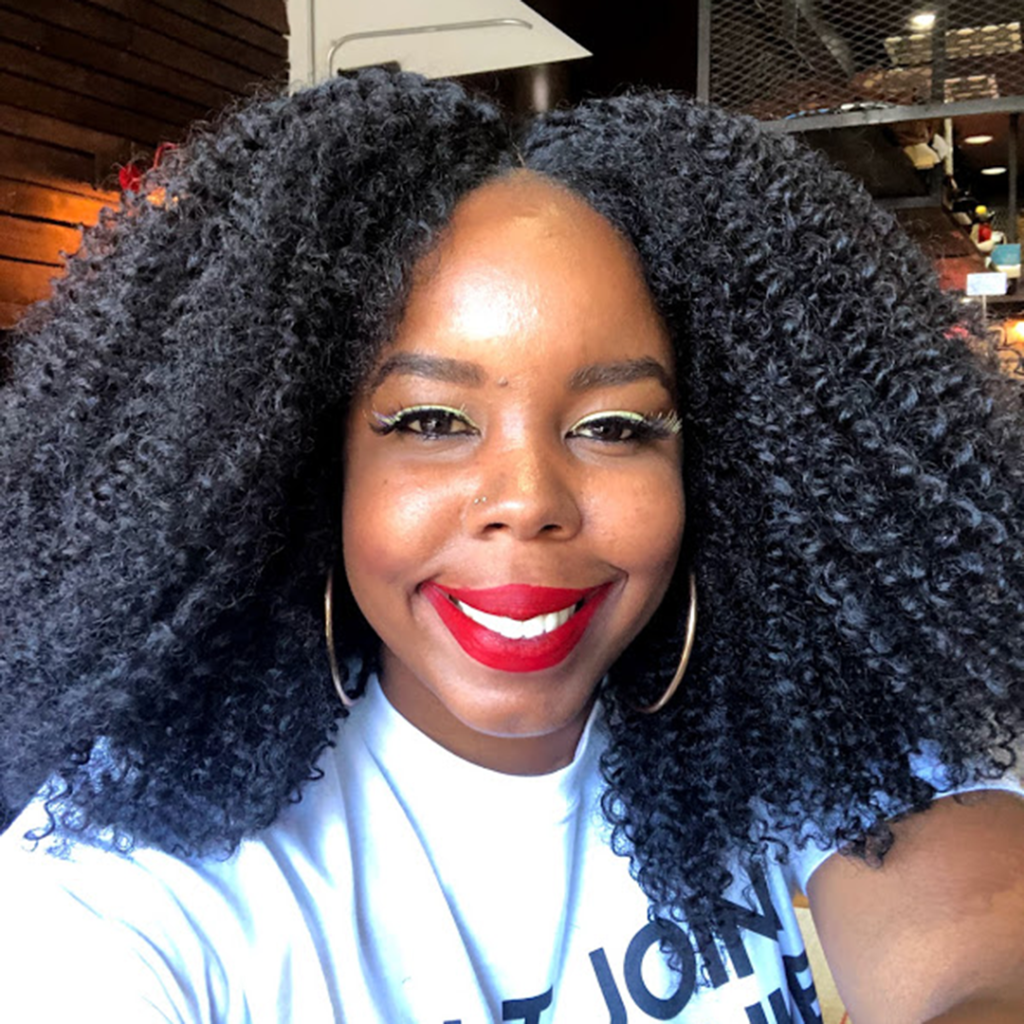 Equipped with both education and field experience, Candace transitioned from early childhood education to Adult Literacy and proudly served as an Adult Literacy Instructor at the Washington Literacy Center from 2015-2017. While at WLC, Candace served as Volunteer Coordinator and also supported community engagement, student enrollment, intake processes, program structure, and external partnerships. Also during her time at WLC, Candace earned a certification in Adult Education from the University of the District of Columbia.
After a fulfilling two years at WLC, Candace, yet again, made a career shift. She is currently a Community Organizer and Workforce Development Coordinator at the Restaurant Opportunities Center- Washington, DC (ROC-DC). Each career step has brought Candace to her current position. At ROC-DC, she has been able to combine her desire to see DC become a more racially and educationally equitable city, while continuing to deepen her connection to the city through community organizing and empowerment.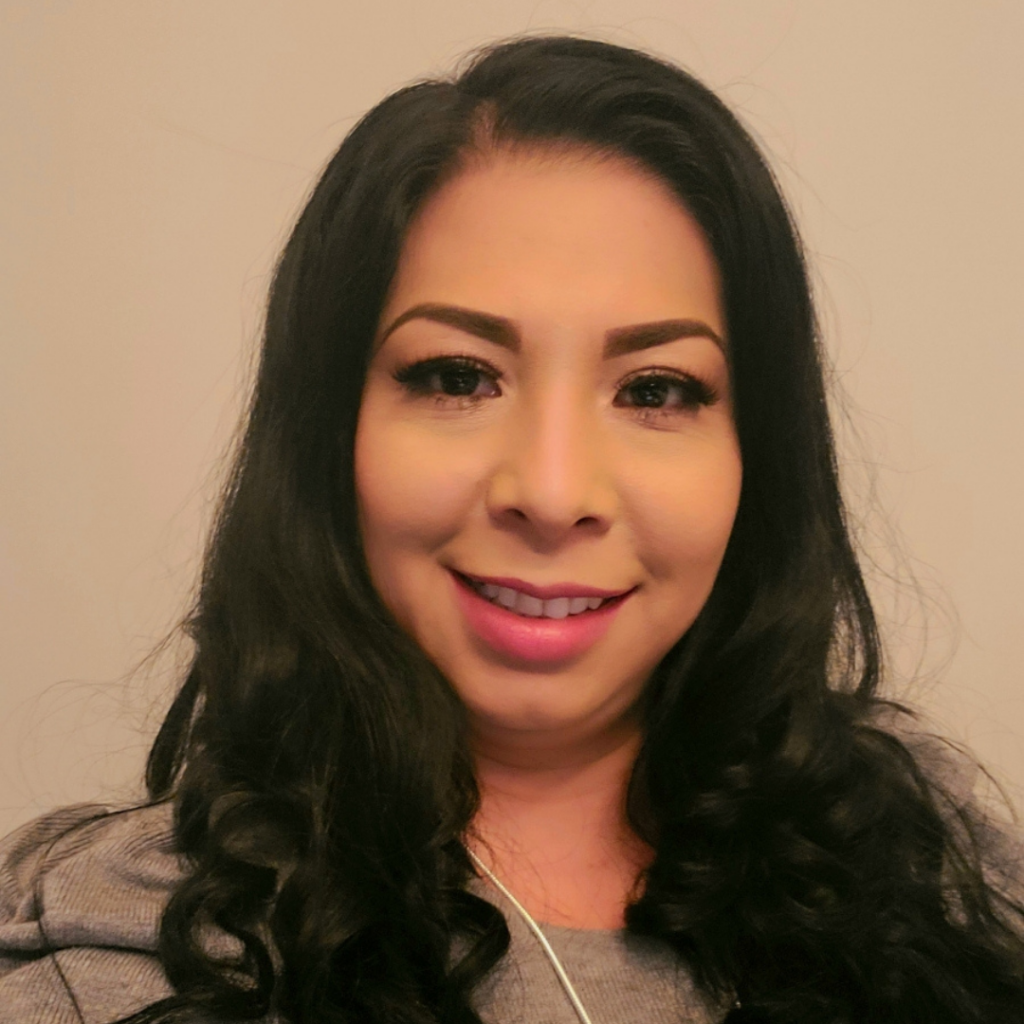 Membership Coordinator – ROC MN
Cynthia worked as a waitress in the restaurant industry until 2011 when she went from a rank-and-file janitor, a steward, and an Executive Board Member before finally coming on staff as an Organizer. She led the janitorial division and became an Organizer Director for Janitorial, Security Officers, Window Cleaners, Block by Block, Retail Janitors, Minnetonka Moccasins divisions of SEIU Local 26 Including a one day of strike for janitors. 
In April 2015, she received training in Brazil with MST (Landless workers movement) at the Florestan Fernandez National School in which she obtained the knowledge of organizing and trained through popular education and learned their style of organization from the base. Having 9 years of professional experience, she has organized workers and developed successful leaders. She is here to fight for economic, racial, and gender equality and eliminating workplace harassment. She is bringing her experience and knowledge to serve the working- class families.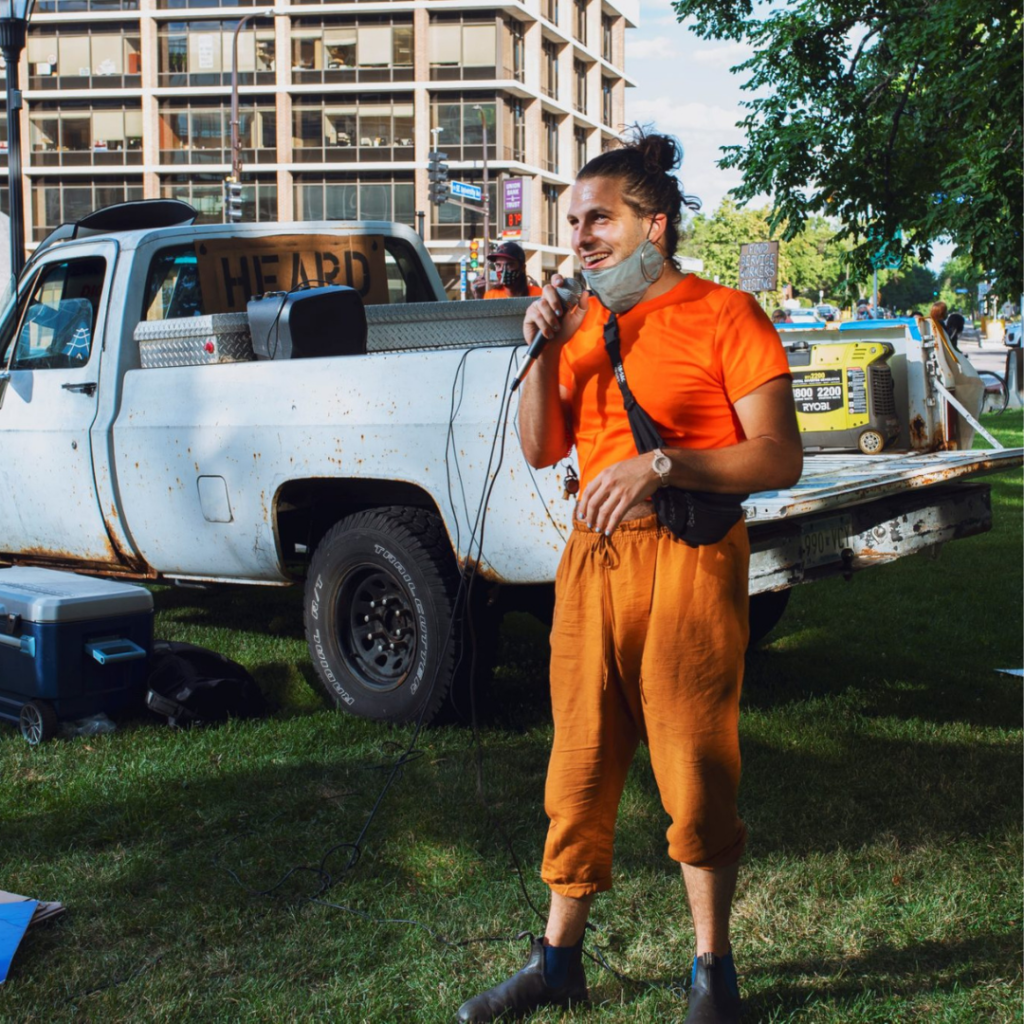 Eli E. Stein is the Lead Organizer for the Restaurant Opportunities Center of MN (ROC-MN). They have spent 15 years as a worker in the food-service industry in Minnesota's Twin Cities. Born and raised in Minneapolis, they have been organizing with youth and food-service workers for the past 6 years. They are a white, jewish, queer person who enjoys amateur car mechanics, cooking, building power and powerfully fighting for the future that we deserve.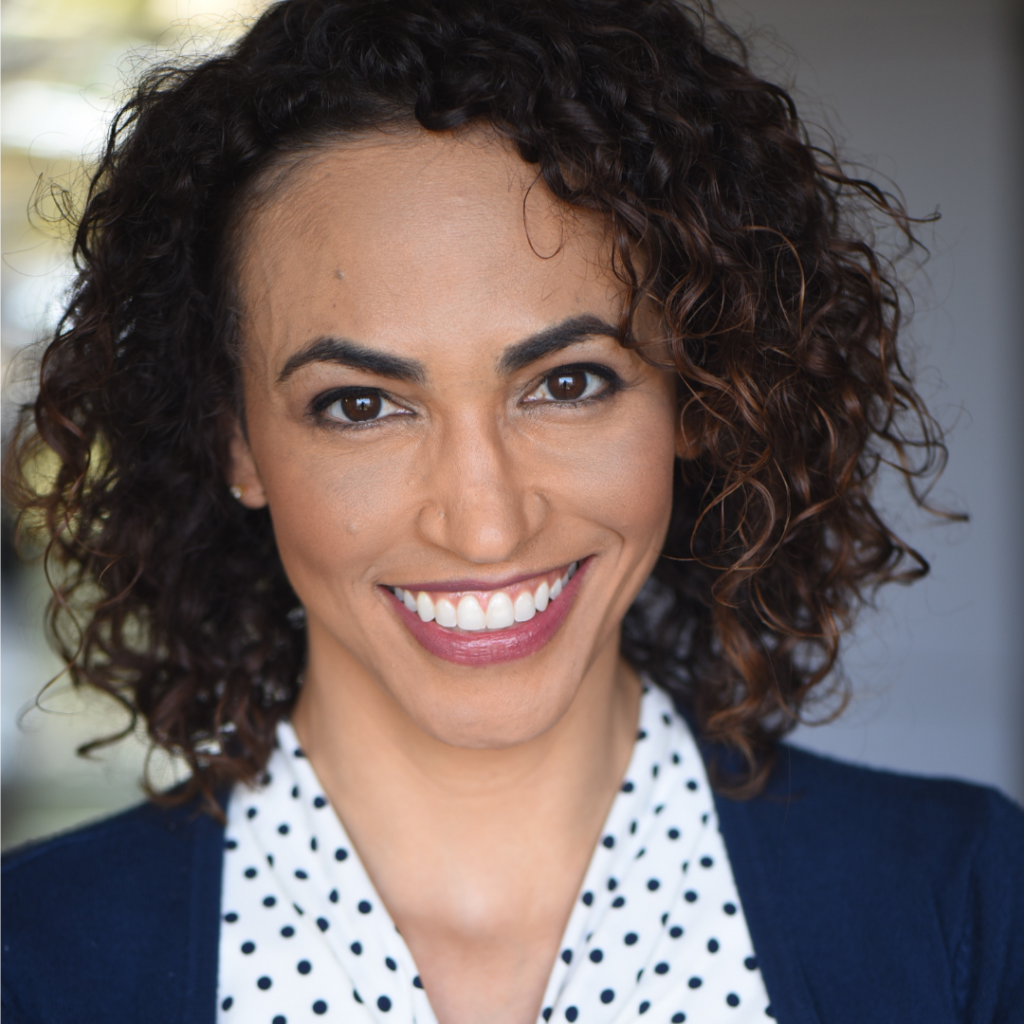 Director of Institutional Giving
Born and raised in Los Angeles, Jen Johnson began her career in philanthropy in 2015 with an entry-level fundraising position at Goodwill Southern California. Within 3 years, she was the assistant director of Development, charged with spearheading Goodwill SoCal's corporate philanthropy program. Jen joined ROC United in 2020 as the director of Institutional Giving where she leads fundraising efforts for the 6 of its 9 local chapters. A former server with 11 years of restaurant experience, Jen is passionate about eliminating racism and sexism within the restaurant industry. She lives in Los Angeles and has a Bachelor's Degree in Communication Studies from Cal State Northridge.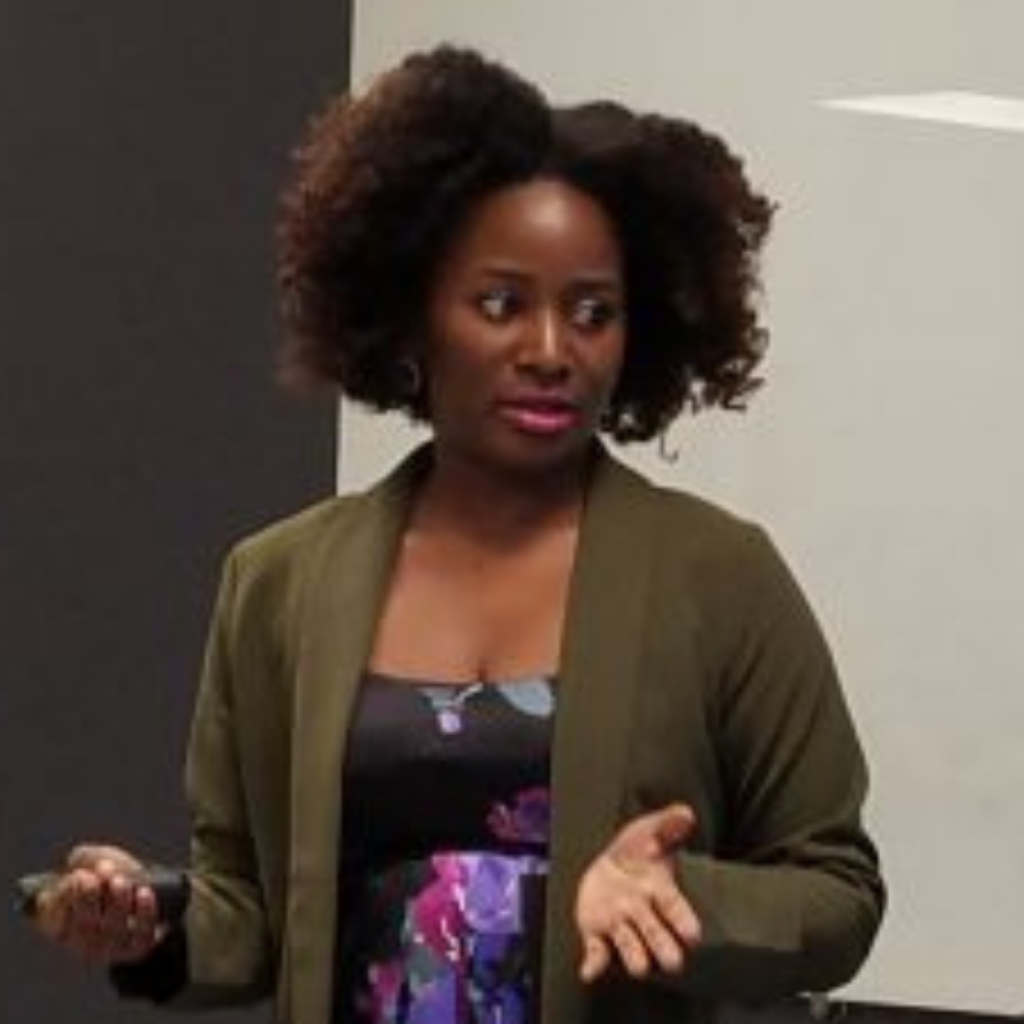 National Policy Coordinator
Dr. Lawren Long serves as the National Policy Coordinator for ROC United. Her background includes research and advocacy for human capital development, equal pay, early childhood and public education, poverty, social justice, economic and urban development, and public health. She has served in various capacities at the MS Department of Education, Jackson State University, MS Department of Human Services, and Regions Financial. She has also gained political and public policy experience from the MS Women's Foundation, Young Democrats of MS, MS Political Science Association, and American Society for Public Administrators. She takes pride in being civically engaged and is excited about expanding her skill-set to help achieve ROC's mission.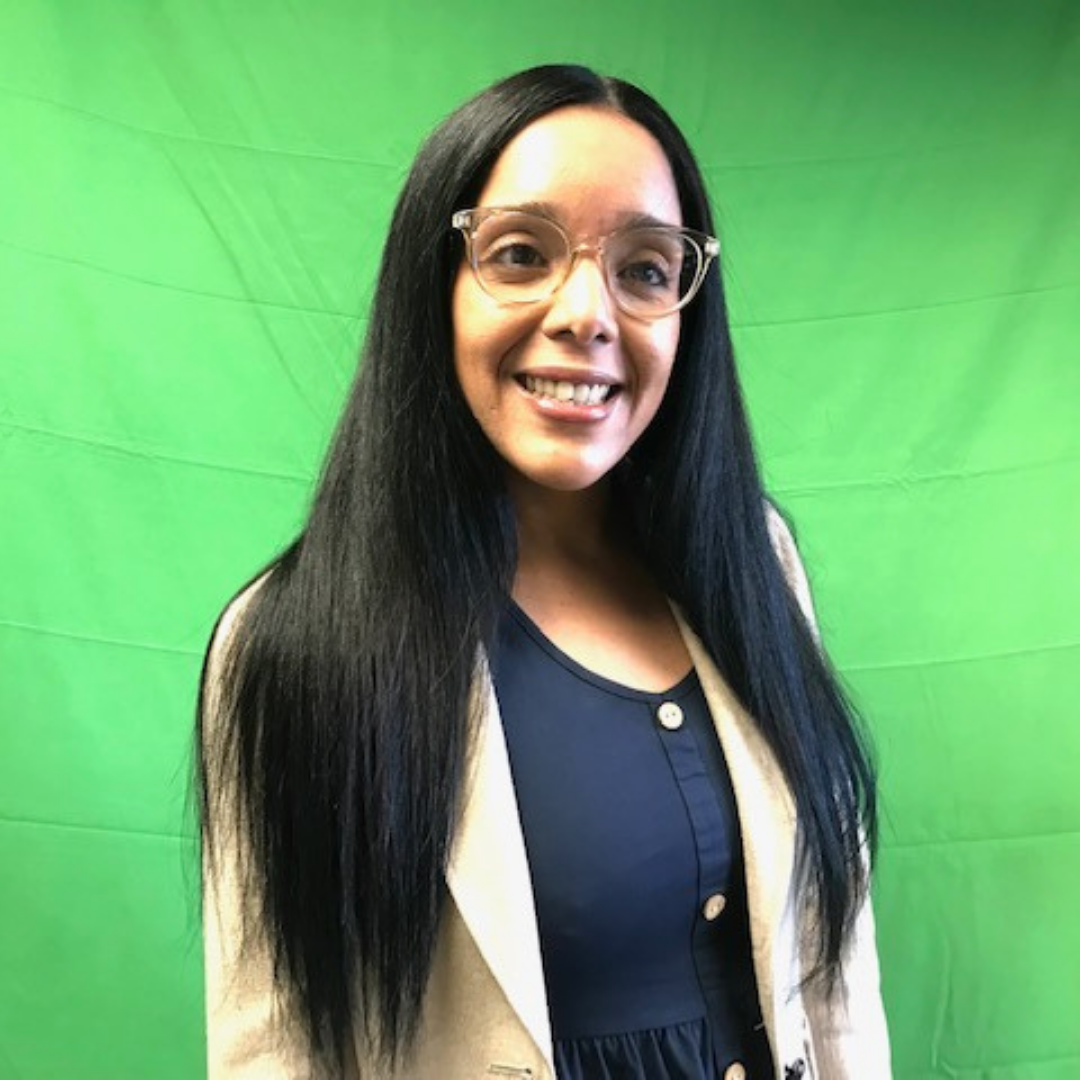 Human Resources Deputy Director and Assistant to the President  & CEO
Leslie started working as a part-time office manager in November 2008, where she had the opportunity to meet many restaurant workers facing injustice in the restaurant industry. That experience inspired her to help workers improve their skills, including résumé building, in order to find the right employment and be successful in their chosen career.
Leslie was promoted to Career Coach, leading ROC United's CHOW Institute's training program. Presently, she is the Human Resources Deputy Director and Assistant to the President and CEO at ROC United.
In the spring of 2020, Leslie received an Associate of Arts in Human Services from Bronx Community College. She is currently pursuing her bachelor's degree in business administration at Baruch College in New York City.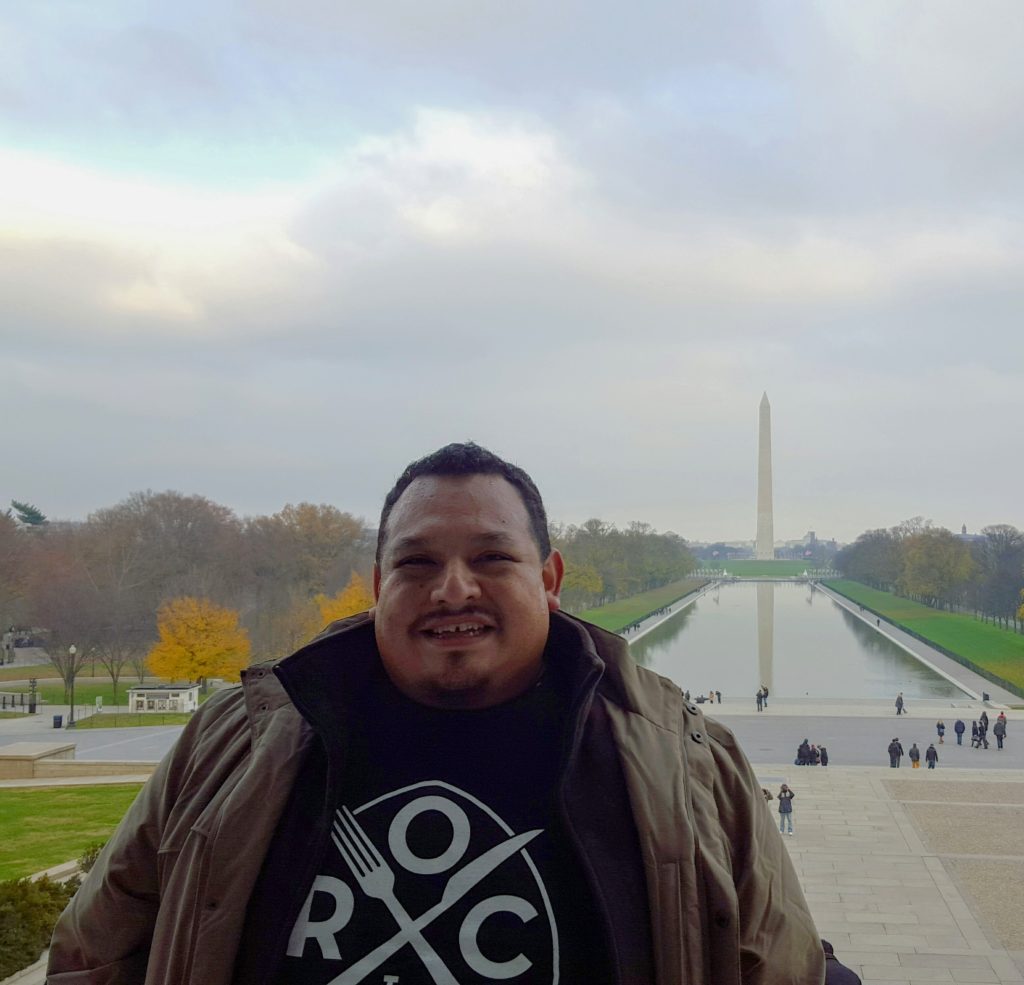 Regional Director — ROC Los Angeles, The Bay, Chicago and Minneapolis
Manuel is the Lead Organizer of the Restaurant Opportunities Center of Los
Angeles (ROC-LA). He leads comprehensive organizing campaigns to help workers win respect and dignity at their restaurants, including training and education for worker leaders, media work in English and Spanish, direct actions, and legal strategy. He has community organizing experience as a peer educator for LGBTQ Organizations, developing leaders in the Latino LGBTQ community in Long Beach, Palm Springs, and Los Angeles, and as a member organizer for ROC-LA prior to joining the staff team. He also has over 10 years of experience in the restaurant industry.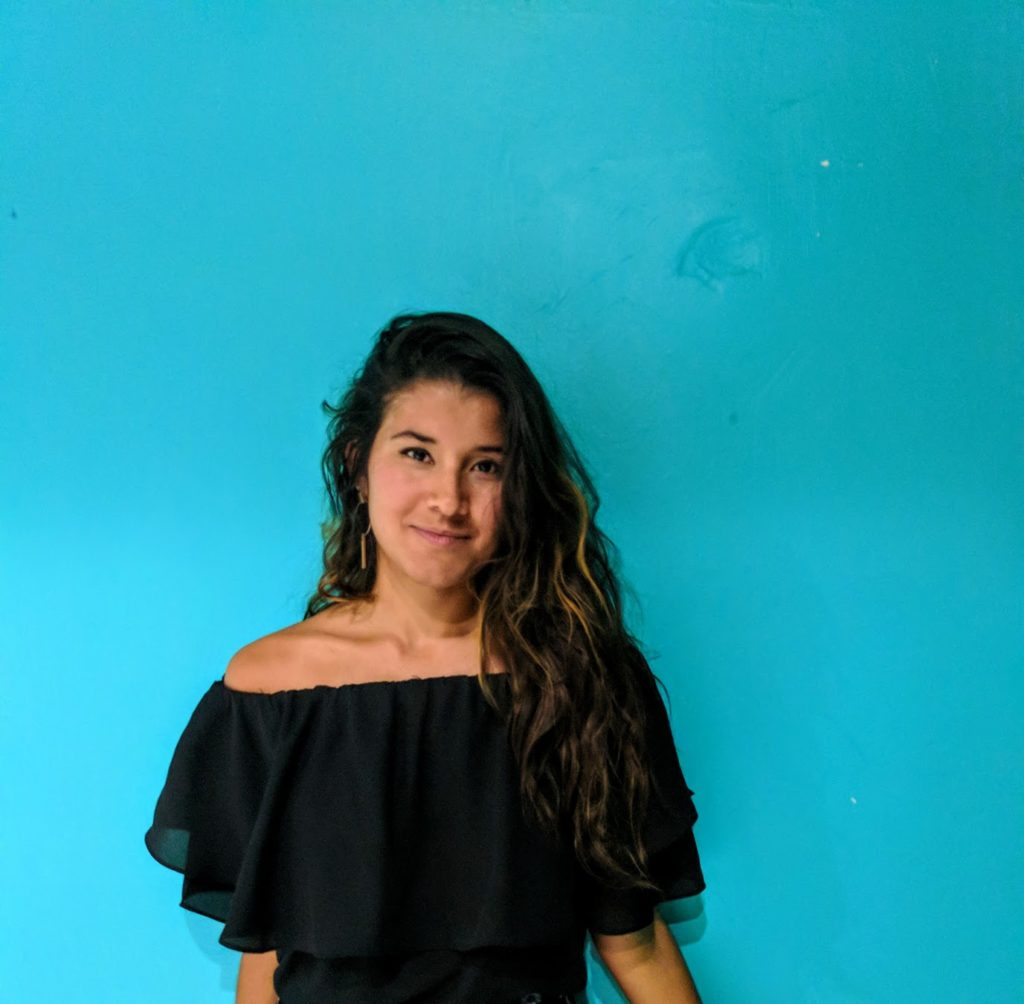 Lead Organizer — ROC The Bay
As an immigrant woman of color, I was able to advance in my social justice career and dreams to make a difference because of the various jobs I had the honor of doing in the restaurant industry over ten years. I joined ROC in 2017 because I felt it was my duty to give back and work on improving the community who raised me up and believed in me when I needed it my most.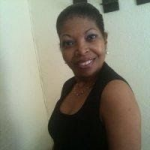 National Director of Workforce Development and Special Projects
Marie is the creator of COLORS Hospitality Opportunities for Workers, known as the CHOW Institute, a ROC United program that provides advanced professional training in both front- and back-of-the-house restaurant skills at no cost to either employers or employees. Marie has held multiple roles in the organization over the past 15 years — from being a member, a worker owner at original COLORS Restaurant, training coordinator, serving as ROC-NY Director, National Member Benefits and Resource Coordinator, Deputy of HR, Finance and Operations.
In her previous professional career that she had for 12 years with the New York City Board of Education, Marie was active in three unions: Communication Workers Association, International Brotherhood of Teamsters – Local 237, and District Council 37. She also spent 10 years with Corporate America as a cash manager.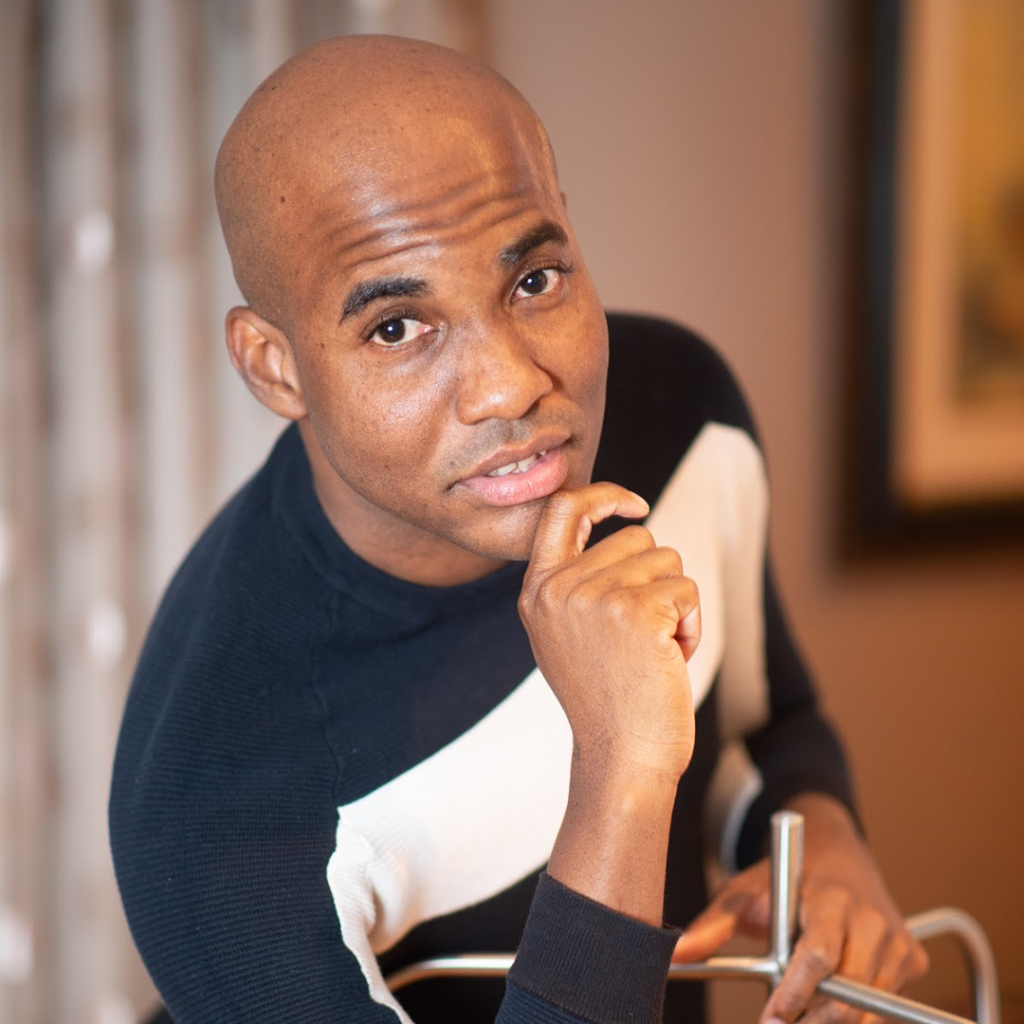 Chow Coordinator – ROC New York
Orlando is a social justice and equality advocate, with a passion for enriching and empowering individuals to reach their full potential. He started out as a front-of-the-house student and then became an NLN (National Leadership Network) member at ROC United. As an NLN member, he travelled and advocated for the rights of restaurant workers.
Orlando is on the board of three organizations: O'Brien Dennis Initiative for Male Survivors of Sexual Violence, Queer Detainee Empowerment Project, an organization that helps LGBTQ immigrants, and The Men of Faith group in which he currently serves as President. Orlando is currently pursuing a certificate program at New York Theological Seminary in Theology. He is also pursuing a bachelor's degree in Labor and Urban Studies at CUNY School of Labor and Urban Studies.
Orlando is also a dancer and a model. He is currently working on his first book about his life story as a Black Gay Man of Faith.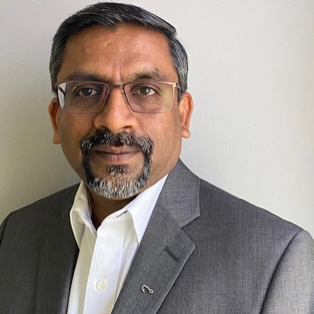 Prabhu joined ROC-NY in Jan 2010 as a case manager and, in 2014, transitioned to do policy work. In 2020 he became the director of the chapter; he comes with ten years of experience. Prabhu graduated BA Cum Laude from NYACK College, majoring in Theology. He continued his education at New York Theological Seminary and earned his Masters in Divinity. Prabhu received a certificate in Project Management from Cornell University.  And visions to make service and knowledge accessible to restaurant workers will lead to industry transformation by the members impacted by systemic greed and designed suppression. 
As an immigrant who worked his way up, he understands the struggles of people. Prabhu enjoys working with members and colleagues to help them identify their potential to outrival. Social change is a collaborative work that can be done only by mutual support and encouragement.
Prabhu is also an ordained minister in the United Church of Christ. Serves on  committee member on Ecumenical and Interfaith Relations New York Conference of UCC. He serves on the Board of Directors for Worker Justice Project, a non-profit that works to improve day labors' lives from various racial backgrounds.
He enjoys woodcarving during his free time and is excited to take a new hobby in clay sculpting.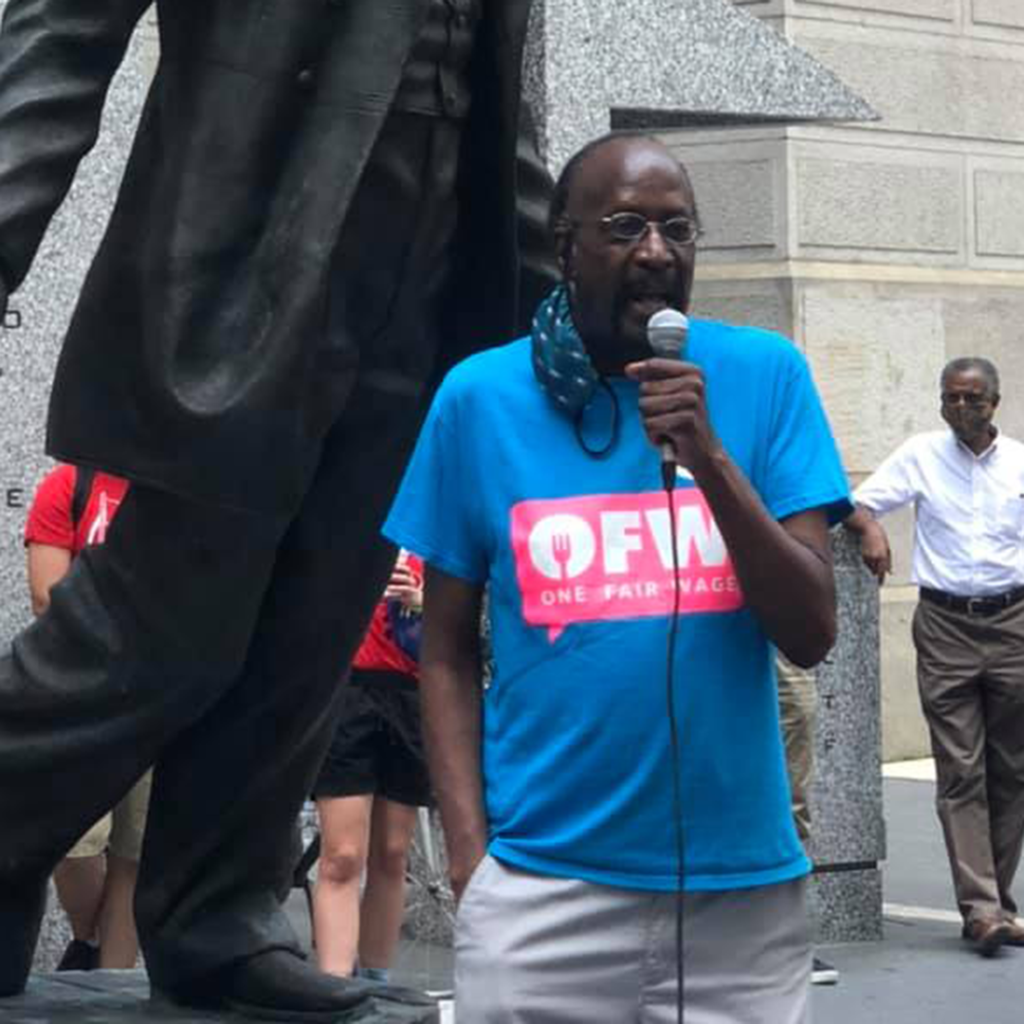 Regional Director — ROC Pennsylvania, Mississippi and New Orleans
I have been part of the ROC staff for almost 6 years and I am the Director of ROC Pennsylvania. During my time at ROC we have been able to spearhead efforts to pass Paid Sick Days legislation in Philadelphia and Pittsburgh. Additionally, we have passed Wage Theft legislation and Fair Work Week legislation in Philadelphia and through a ballot initiative we established a permanent Office of Labor Law Enforcement to protect Philadelphia workers. Our members have participated in panels at the Netroots Convention in Philadelphia and we were invited to a Farm Aid concert outside of Pittsburgh where members established an informational booth to share news of ROC. I am probably most excited about our effort to connect reporters with a restaurant worker in Philadelphia who was featured in lengthy Time Magazine article highlighting the need for One Fair Wage and exposing sexual harassment and other deplorable conditions in the restaurant industry.
Sarah Coffey (she/her/hers) is an Organizer with ROC Michigan, leading ROC Michigan's campaign to raise the minimum wage in Michigan, collaborating with numerous community partner organizations and supporting restaurant workers in organizing workplace justice campaigns. Sarah's 20 plus year movement organizing journey began on the streets of Seattle in 1999, organizing for economic justice against the World Trade Organization. That experience led her to co-found an award winning non-profit, the Midnight Special Law Collective, which provided popular education and legal support for a host of organizations and movements across the issue spectrum. Currently Sarah serves in the highest levels of leadership in the National Lawyers Guild as the national Legal Worker Co-Vice President. Sarah's core values are rooted in transforming power relationships in society and ending all forms of oppression and domination.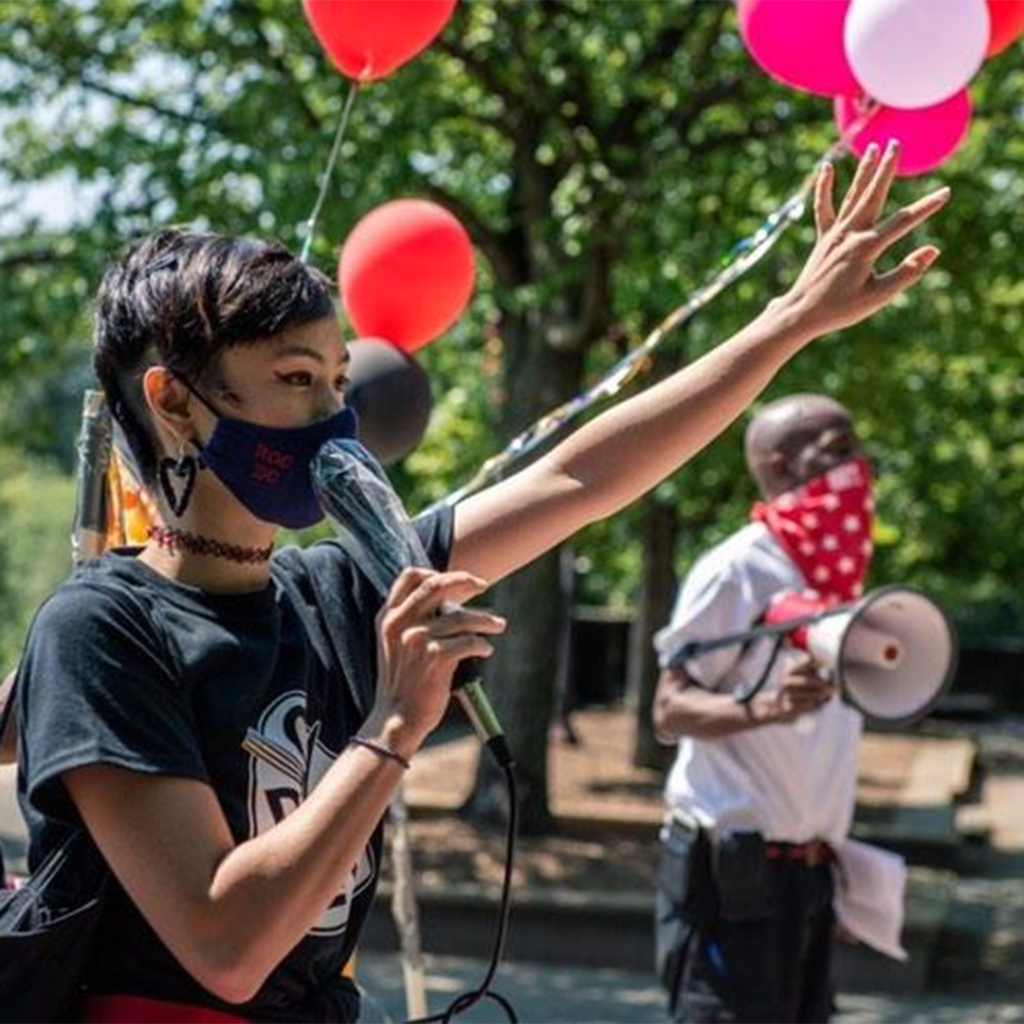 With my father being a chef at a small Japanese restaurant my entire life, I was pretty much born into the restaurant industry. I started working at his restaurant when I was 15 and have continued to work at various restaurant establishments since then. The restaurant industry is my home and restaurant workers are my family. Despite the horrible treatment and low wages so many of us experience, I have always been in awe at the amount of care, love and innate sense of solidarity restaurant workers have for each other. I am so grateful to be building power with workers every day so that we can reshape the industry for the better. I originally came to ROC-DC as a member and had the privilege to join the organizing team in 2016. I am currently the Lead Organizer at ROC-DC.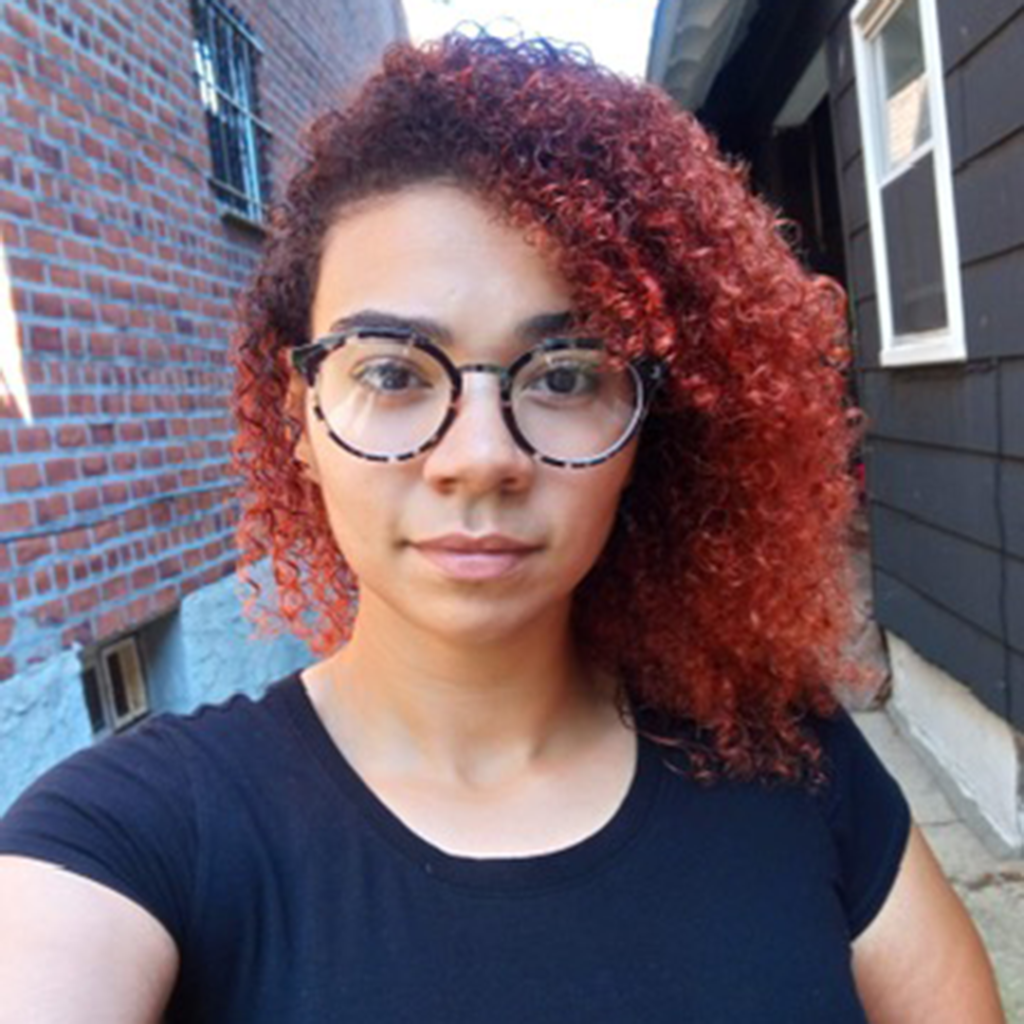 My Journey with ROC began in 2018 as a CHOW student in ROC's Queens NY location. I am a mom of one and a former restaurant worker, having worked various positions in the front and back of house, as well as a Delivery Driver. Now as an Organizer and CHOW Soft Skills Instructor I love advocating for Workers Rights and empowering our members to build equity in the Hospitality Industry.